Spotlight: Kayleigh & Keep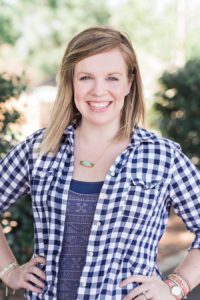 I met Kayleigh a little over 4 years ago when she asked me to photograph her then two year old daughter and we became instant friends. Not that it's a rare thing to become friends with my clients, but there was just a spark about Kayleigh! We "clicked". Since then, she has seen me through my triumphs and failures, as a business owner, a mom, wife, and friend (aaaand I may have accidentally turned her hair little old lady gray once. Or twice…). She has a TRUE heart of love and she literally radiates positivity! Now that our lives have become so (so so) much more hectic with booming careers and an additional baby for both of us, we don't have much time for more than coffee dates, but we always pick up right where we left off and I will always value Kayleigh as one of my best, real true friends.
Kayleigh explains that she started her journey with KEEP Collective just 9 months ago for her children, ages 1, 5, and 6. In not only wanting to provide for them financially, her main focus was to be a BRAVE role model for them.
"I want to take leaps that terrify me since I constantly try to teach them to be brave.", she explains.
Though incredibly nervous to start her venture, Kayleigh's kindness and energetic spirit attracted her an army of supporters that paved the way to an amazing new career that now allows her to support her family while staying home with them. Equipped with a team of 130 designers (and counting), Kayleigh ranks in the top percentages for sponsoring new designers. She and her ladies are rocking it in the KEEP world, making over $91,500 in sales in the last month alone!!!
So… What is KEEP Collective? KEEP is a sister company to Stella & Dot but KEEP is a charm system that allows you to customize your own piece of jewelry. Since there are so many different charms that showcase different interests, hobbies, careers, styles, etc., KEEP pieces are always expressive of you (and ps. they make GREAT gifts and are perfect personalized gifts for your bridesmaids)!
Kayleigh says she never in a million years would have ever thought she'd be in a direct sales job but she has blown everyone out of the water (including herself!) and encourages her designing peers that they CAN dream big, and big things happen when they push themselves and choose to be brave. Above all, Kayleigh says she wants everyone, her clients and designers to know how incredibly thankful she is to them for supporting her, her family, and her big dreams.
"I have seriously PRAYED for such a long time and for so many hard seasons that I would come upon something that would allow me to encourage others. So so much more has stemmed from this business. Thank you to my supporters and encouragers that have pushed me to DREAM BIG, bigger than I ever have. I am so unbelievably THANKFUL.

I've learned that accomplishing your goals is about believing in yourself beyond reason, and though I'm still learning how to do that, I've been blessed with so many amazing friends (customers, teammates, and the KEEP community) that I feel so so grateful for! I couldn't do this without YOU!!! THANK YOU!!!! All of your support means the absolute WORLD to me and my little family!!! I'm also so incredibly thankful for God's timing and His guidance."
You can support Kayleigh and her family by following her personal Instagram page linked below (where she keeps everyone updated on her cutest ever kids and her KEEP journey), and maybe even have her help design a piece of jewelry for you by following the "KEEP WITH KAYLEIGH" link!
P.s. Kayleigh, you are a beaming ray of sunshine in this world! I am so proud of you and so glad I know you.💕